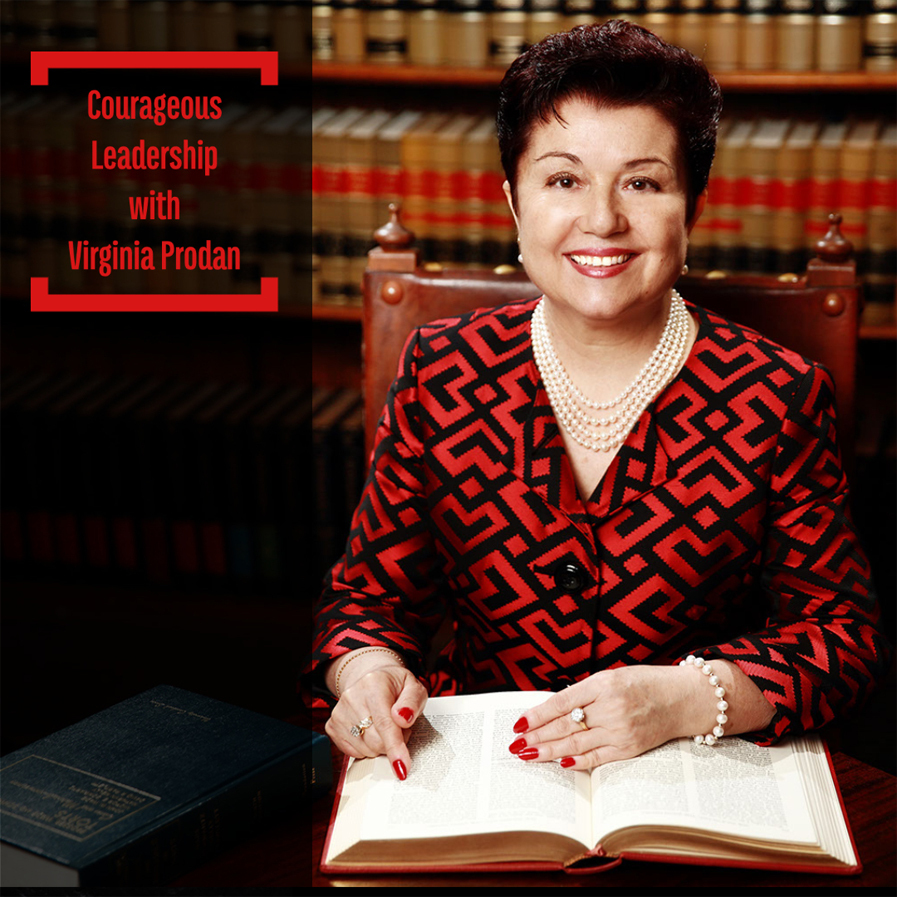 Jack Phillips and ADF senior counsel Jake Warner - our guests at Courageous Leadership with Virginia Prodan.
        Jack Phillips is a cake artist.    He opened Masterpiece Cakeshop in 1993 and has joyfully served the community of Lakewood, Colorado for more than 25 years.  Jack serves everyone. 
But like most creative professionals, he cannot express messages or celebrate events that conflict with his core beliefs. In July 2012, two men asked Jack to create a custom wedding cake celebrating their same-sex ceremony. Jack politely declined, but he offered to design them custom cakes for other occasions or to sell them any pre made item in his shop.
Yet that did not satisfy the couple, who soon filed a discrimination complaint with the Colorado Civil Rights Division. At that point, Alliance Defending Freedom (ADF) attorneys rushed to Jack's defense. ADF took Jack's case all the way to the U.S. Supreme Court, and, thankfully, on June 4, 2018, the Court ruled 7 to 2 in favor of Jack, finding that the government had acted with "impermissible hostility" against Jack and his faith.                                            But Jack's story did not end there. Jack's back in court defending the right of all creative professionals to choose the messages they can create.          Jack's message encourages you to be faithful in your business even in an ungodly culture.
Follow Courageous Leadership with Virginia Prodan Podcast at: https://lnkd.in/eW-KZ3s3 - - hear encouraging & inspiring messages each Wednesday & Saturday at 10:00 a.m. CST‬.
Our podcast - Courageous Leadership with Virginia Prodan is on Spotify; PodBean; Apple Podcasts ; And - ON Edifi Podcast Network - The Best Christian Platform ! https://lnkd.in/g_5nqzJj
       You can Apply for training - individual or group training; - CEO or company training : https://www.virginiaprodanbooks.com/freedom-coaching
      Order your signed copy(s) of my memoir #SavingMyAssassin - be encouraged that you too can be free of what is holding you back to live a life of significance and success; order directly here: https://virginiaprodanbooks.com/product/book/
     Invite Virginia Prodan speak at your events - go to: https://lnkd.in/eQwj4R2u
#SavingMyAssassin #FRC #CBN @Daystar #LoveWhatMatters #Romania #America #Socialism #Freedom @VirginiaProdan #SavingMyAssassin https://virginiaprodanbooks.com/product/book/