Episodes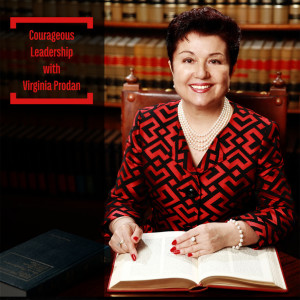 Wednesday Jan 11, 2023
Wednesday Jan 11, 2023
Join us at Courageous Leadership with Virginia Prodan Podcast - to listen to a great, encouraging and challenging to all of us conversation - Virginia Prodan had with a very special guest - David Closson with Family Research Council.
David is the Director of the Center for Biblical Worldview at Family Research Council (FRC).    He researches and writes on life, human sexuality, religious liberty, and related issues from a biblical worldview.
David shares how Courageous Christian Leaders can and must powerfully  influence people around them; change their views; the future of America - AND - create Courageous Future Leaders.
- hear our encouraging & inspiring messages each Wednesday & Saturday at 10:00 a.m. CST‬.