Episodes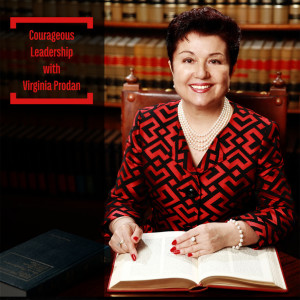 Tuesday Nov 23, 2021
Tuesday Nov 23, 2021
Our guest - Dr.Jerry Newcombe - shares his new documentary - Just in time for Thanksgiving 2021.
   The First Thanksgiving was celebrated exactly 400 years ago in 1621.       This documentary, THE PILGRIMS, celebrates the journey of a small group of outcasts in their quest for religious freedom - and was produced by Dr. Jerry Newcombe and is a presentation of the Providence Forum.
        Follow our Podcast - Courageous Leadership with Virginia Prodan - at: https://open.spotify.com/show/7kHPeoAgbkAHCg2C6RApEZ -           To hear encouraging & inspiring messages each Wednesday & Saturday at 10:00 a.m. CST‬.
       For more training - go to: https://www.virginiaprodanbooks.com/freedom-coaching.
     Order a signed copy(s) of #SavingMyAssassin - here - as Christmas gifts : https://virginiaprodanbooks.com/product/book/
#SavingMyAssassin
#CourageousLeadrship #leadership
#emotionalintelligence #leadershipdevelopment #coaching #podcast #IRFSummit #america #LoveWhatMatters