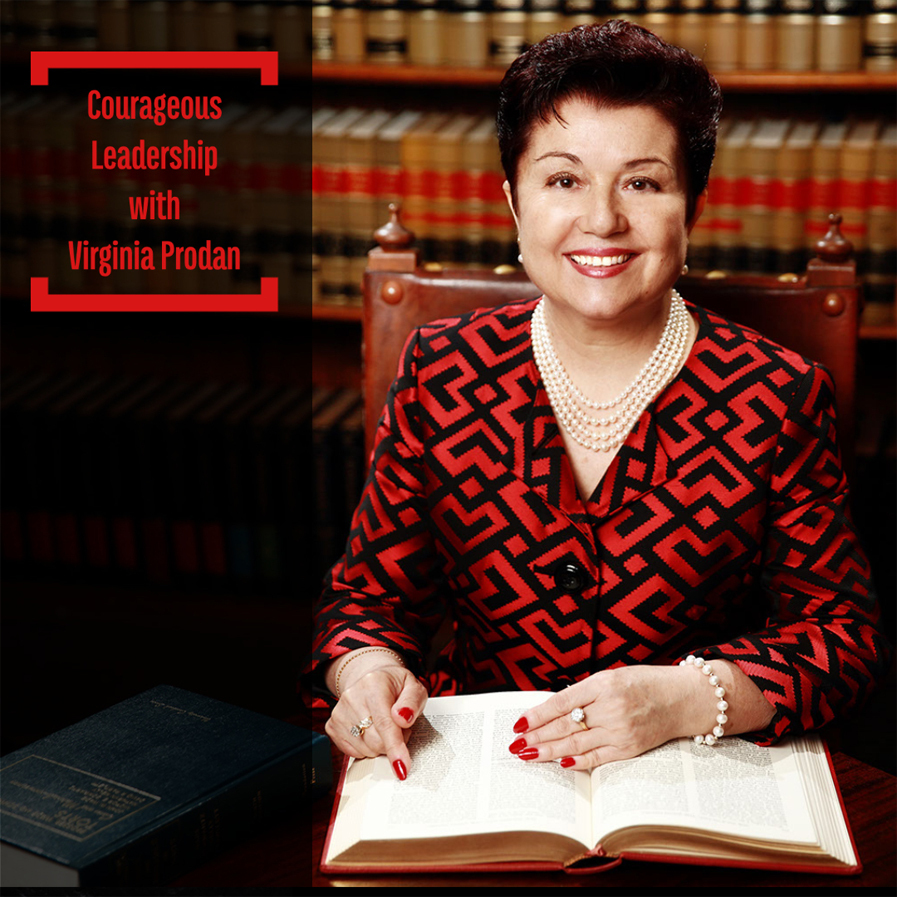 Kelly Shalkelford with First Liberty Institute - our quest at Courageous Leadership with Virginia Prodan
Kelly J. Shackelford, Esq. is President and Chief Executive Officer of First Liberty Institute. Mr. Shackelford is a constitutional scholar who has argued before the United States Supreme Court, testified before the U.S. House and Senate and has won numerous landmark
First Amendment and religious liberty cases, including the landmark religious liberty victory in the U.S. Supreme Court, American Legion v. America Humanist Association. Mr. Shackelford was named one of the 25 Greatest Texas Lawyers of the past quarter century by Texas Lawyer, and is the recipient of the prestigious William Bentley Ball Award for Life and Religious Freedom Defense for his leadership and pioneering work protecting religious freedom. 
Mr. Shackelford is on the Board of Trustees of the United States Supreme Court Historical Society. He has been featured in the National Law Journal, Associated Press, The New York Times, The Washington Times, The L.A. Times, and many others. 
He was an Adjunct Professor of Law at the University of Texas Law School and graduated cum laude from Baylor University (1985) and graduated from Baylor Law School (1988) with the highest unadjusted GPA in his graduating class. His message will encourage you
HOPE YOU READ MY MEMOIR - Saving My Assassin - you can purchase it here -— https://virginiaprodanbooks.com/product/book/
- to be motivated and to act now!
Invite Virginia Prodan to speak at your events - go to: https://virginiaprodanbooks.com/invite Virginia
Please Follow for FREE - our Courageous Leadership with Virginia Prodan- here : at: https://lnkd.in/egT6U5g - - each Wednesday & Saturday at 10:00 a.m. CST _ ---- and listen to our podcast on Spotify; Podbean; Apple Podcasts, - and Edifi Podcast Network.
Or you can watch our podcast on our YouTube -Channel. Keep in touch - send us your questions.
Follow Virginia Prodan on :
Facebook: https://www.facebook.com/virginia.prodan.1
LinkedIn: https://www.linkedin.com/in/virginia-
Twitter: https://twiter.com/VirginiaProdan
Instagram: https://www.instagram.com/virginiaprodan/
#network #podcast #film #events #training #training #leadership #coaching #people #community #australia #motivation #share #like #power #romania #america #cbn