Episodes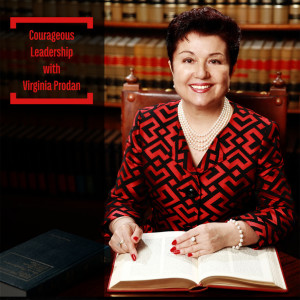 Saturday Sep 09, 2023
Saturday Sep 09, 2023
Your Victory - over Impossible Circumstances - Virginia Prodan message
Virginia is a  political dissident  from former Socialist / Communist Romania - message for #America!
   An International Human Rights Attorney who fought against Socialism in Romania; a Sought-after International Keynote Speaker, a Published Author at Tyndale House Publishers, Victory Consultant, and the Host of Courageous Leadership with Virginia Prodan - Podcast Her message will encourage you.
       She will share from her own experience under cruel persecution in Socialist Romania and more, how we can win under Impossible Circumstance now America.   
- - hear encouraging & inspiring messages each Wednesday & Saturday at 10:00 a.m. CST‬.